Two Lodi Unified School District trustees acknowledged that the district's social networking policy needs to be revisited, and they asked students to help them change or clarify the policy.
Trustees George Neely and Bonnie Cassel, at Tuesday's school board meeting, asked for student help in possibly revising the controversial policy after Bear Creek High School juniors Jacob Williams and Hannah Jobrack spoke strongly against the policy. Other trustees didn't comment on Neely's and Cassel's statement.
The policy, adopted by the school board in March, forbids students from making disparaging remarks on Facebook, Twitter and other forms of social media against other students, teachers and administrators.
The new social media policy affects only students who participate in afterschool sports and campus clubs.
District officials said that clubs and athletics are singled out because they are activities that schools can take away from a student. Participating in extracurricular activities is a privilege, not a right, they said. Students not involved in extracurricular activities can be punished by the district's anti-bullying policy.
The anti-bullying policy covers all students, while the new social networking policy allows school officials to also disqualify students from extracurricular activities as well.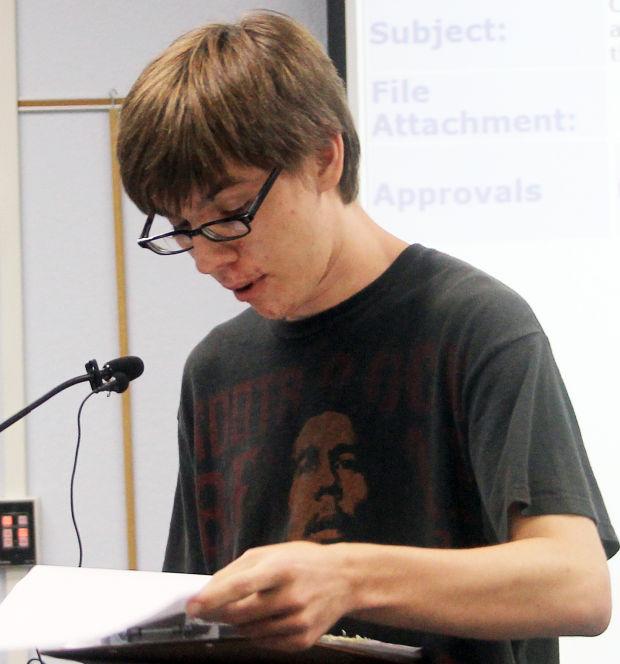 "As an American citizen, I will never surrender my rights as guaranteed in the Constitution and the Bill of Rights," Williams told the school board on Tuesday.
"No doubt the intent driving the policy is pure, but the means by which this district attempts to quash online harassment is entirely unconstitutional," Williams said. "What I do and say at home is my mother's business and nobody else's. She and she alone has the jurisdiction to decide what is appropriate and inappropriate for me to do and say online."
Williams and Jobrack said the policy is too vague about what constitutes inappropriate comments online, and asked that the policy be rescinded until a better one covering cyberbullying is written.
Jobrack added that her mother is a "friend" on Facebook, so she sees everything Jobrack posts.
Cassel, Neely and board President Ralph Womack thanked Williams and Jobrack for addressing the board with their concerns.
In a prepared statement, Womack said that during his 32 years in law enforcement, he saw how bullying has affected schools throughout the nation.
"In military terms, (the policy) is a pre-emptive strike," Womack said.
Womack also disagreed with Williams' statement about having the right to post whatever statements he likes from home. Womack said that fights and bullying on campus can be sparked by comments students post from home.
No other board members commented on Womack's statement.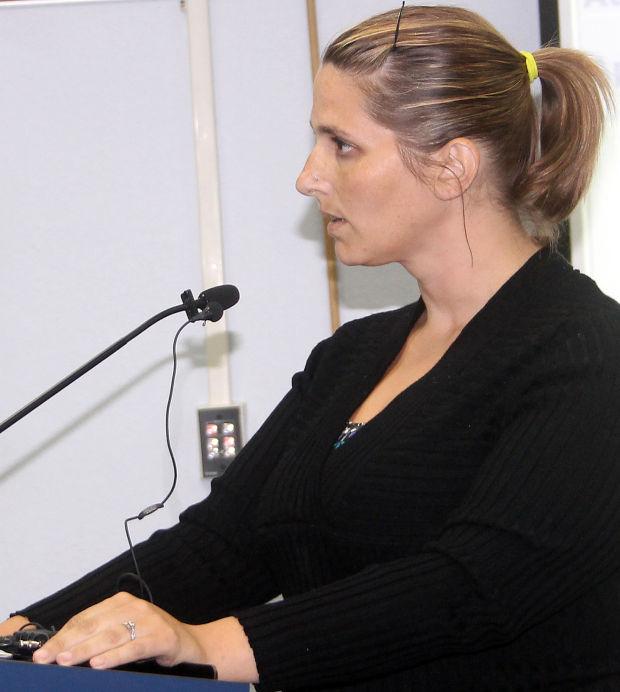 Jana Van Os, whose daughter is a cheerleader at Lodi High School, also said the district's social networking policy is illegal and too vague.
"I believe this is a witch hunt, not a bullying contract," Van Os said. "It is my right to educate and punish my child as I see fit."