Washington Elementary School, Lodi
Located on West Lockeford Street, 247 of the 265 students tested at Washington Elementary earlier this year are listed as "socially disadvantaged." The school has 202 Hispanic students, 183 of whom are described as English-language learners.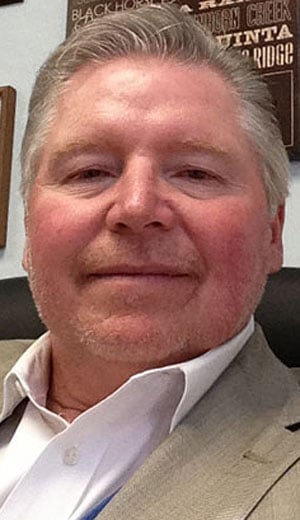 Dan Faith
But Washington has made great strides. Principal Dan Faith said he is excited that 15 to 20 additional students improved to proficient or advanced in reading and math in the California Standards Test during the last school year. Faith credits his staff for making a focused effort to increase communication between the school and the students' homes, which include new accountability measures.
"School spirit is very high," Faith said.
According to Faith, Vice Principal Jaime Kite-Polinsky once said, "The students have an 'I Can Do It' attitude, and they are proud of their school."
Washington added several new intervention programs to help students who needed it the most, Faith said. Programs such as Read 180, System 44 and Timez Attack gave students more access to the curriculum, he said.
"We owe a tremendous amount of gratitude to local organizations such as the Lodi Police Department, Westside Assembly Church, Salvation Army, The Music Box, Lodi Adopt-a-Child and Bethel Open Bible Church," Faith said.
These organizations and others contributed money, and one supplied a Santa Claus Christmas for underprivileged students, Faith said.
The school plans a special Wildcat Celebration for Oct. 18.
"We hope our community joins us to honor the students' successes and all the hard work everyone accomplished at George Washington," Faith said.
Lawrence Elementary School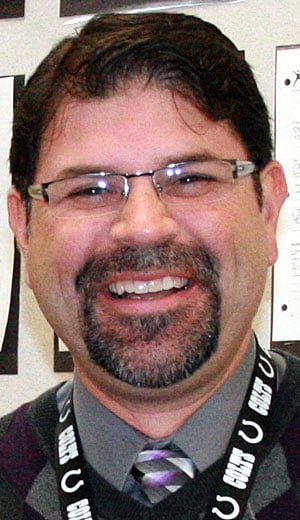 Juan Carlos Villafana
Lawrence Elementary is an Eastside Lodi school with demographics similar to Washington's. At Lawrence, 247 of the 293 students taking the test are listed as Hispanic. Only 19 are Caucasian. All but three of the students are listed as "socially disadvantaged."
The school scored only 694 on the API test in 2013, but it marks a 20-point increase over the previous year.
"Our mantra continues to be '701 — It Can Be Done,'" Principal Juan Carlos Villafana said. "We have a banner at the front of the school to remind everyone. We are getting closer and closer. Ultimately, we want to get to 800 API."
Students and parents believe in what teachers at Lawrence are trying to do for them, Villafana said.
"This past year, I had more students approach me than ever before, making comments like, 'Mr. V., if you believe we can achieve, then we believe we can,'" he said. "Some students even went as far as encouraging other grade levels to do their best by making posters and hanging them near those classrooms."
Lodi Middle School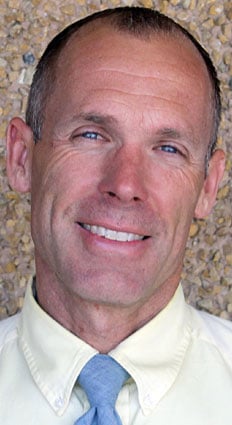 Scott McGregor
The South Ham Lane school may have scored only 757 points on the 2013 API test, but it's a whopping 45 points better than in 2012.
Principal Scott McGregor noted that different groups of students improved their scores dramatically in 2013. For example, English-language learners are up by 91 points, Hispanic students by 50, socio-economically disadvantaged by 50 points, Caucasians by 41 points and students with disabilities by 5 points.
"As a whole, our teachers focused on building relationships with our students and being present for them," McGregor said. "It is very important to us to have our students feel safe and cared for during the school day."
Houston School, Acampo
Houston School, located on the south side of Acampo Road, just east of Highway 99, is a rather unusual school. It serves kindergarten through eighth grade. Not only that, it's been in a state of transition since children from Lockeford and Clements, who previously attended Houston only during their middle school years, are now housed at Lockeford School.
"The opening for Lockeford middle school students (at Lockeford School) has resulted in our school experiencing a population shift over the last couple of years," Houston Principal Allison Gerrity said.
"We recognize that we have a lot of hard work ahead of us," Gerrity said. "We are fortunate to have a dedicated staff and involved parents to work together for the benefit of our students."
Last year, Houston become a Title I school, a federal program that serves students from low-income families.
"We have additional adult help in the kindergarten through sixth-grade classrooms," Gerrity said. "We have the Read 180 program for our fourth- through eighth-grade students, who need this effective reading intervention program."
Houston School has had several combination classes consisting of two grade levels in the same classroom, Gerrity said.
"The school board's approval of hiring intervention teachers has been a great benefit to our kindergarten through third-grade classes," Gerrity said. "Our primary grade students have the opportunity to work with a teacher in small groups focusing on a single grade level's curriculum. Several of our teachers provide after-school tutoring. We are confident that the increased learning opportunities will result in a rise in scores on the state testing."
Millswood Middle School, Lodi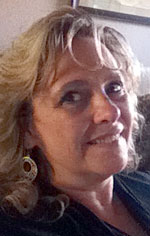 Sheree Flemmer
Not only did the North Mills Avenue school come within one point of the state's 800 target, but it improved its scores by 59 points in 2012 and another 24 points this year.
Principal Sheree Flemmer credits the school having home room and teachers setting individual goals with students as a reason for Millswood's success.
"As a staff, our focus is on 'doing our best so our students can do their best,'" Flemmer said. "It is making a difference for our students, our teachers and our school."